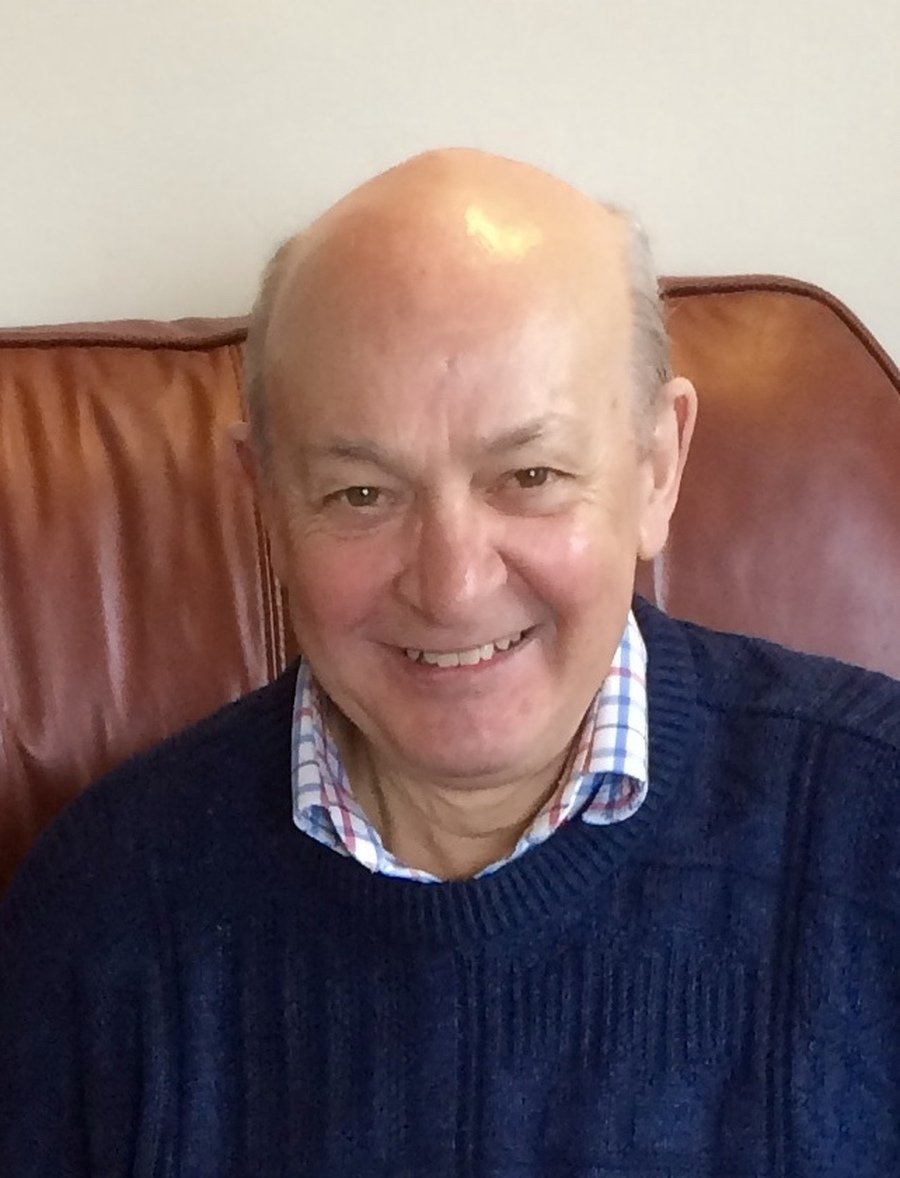 Born and educated in Birmingham, John Clemson studied to diploma level at Birmingham School of Music (now Birmingham Conservatoire) with the 'cello as his main instrument. He then gained a Cert Ed and taught cello and double bass, with Solihull Music Service and then Birmingham Music Service from 1976. He held a number of managerial posts in Birmingham at increasing levels of responsibility from 1991 and was Head of Service from March 2000 to August 2014. During his time as Head of Service the numbers of pupils supported each week by the Music Service increased fourfold and is now in excess of 38,000. John was a nationally elected representative for five years, and then Secretary, of the Federation of Music Services. He was also Chair of the British Suzuki Institute School Committee for ten years.
He is also a governor of Tiverton Academy; he has been a Trustee of Music Therapy Works since it was founded in 2000, and Chair for the last ten years. He has also recently joined the Board of Trustees for Ex Cathedra.
John was awarded an Honorary Fellowship of the Royal Birmingham Conservatoire in June 2007 and the MBE in the New Year Honours List 2015.
Zoe Throup - Parent Governor
After obtaining a degree in Mathematics, from The University of Birmingham, I qualified as a chartered accountant (FCA), and have worked for PwC since 1999. I spent ten years advising multi-national corporate clients. In 2011, I changed roles and I now lead PwC's Immigration team in the UK.
I have been actively involved with Penns Primary School since my two daughters enrolled. Chloe, my eldest daughter, left in 2019 and Olivia, my youngest, is in Year 5. My initial involvement was volunteering on a weekly basis with KS1. In 2015 I applied for a vacant co-opted governor position and was elected onto the school's governing body. Following a reconstitution I am now a parent governor and have recently (2020) been re-elected for this role. I hold the position of Chair of the Resources Committee and governor responsibility for Maths.
Ebony Campbell - Co-Opted Governor
I studied Marketing and Management at university and work full time in the field of marketing. I have held many managerial roles producing and delivering marketing strategies for large organisations.
I have a child in another local primary school. After being impressed with Penns ethos and values, I applied to be a Co-Opted Governor at Penns Primary School, becoming a member of the Governing Body in July 2016. I have been part of the Pupil and Curriculum Committee since I started and am now the Vice Chair and was previously the Literacy lead.
I enjoy to read and ski, when not spending time with family and friends.
Tom Hulin – Co-Opted Governor
After completing my degree in International Management and Business Studies at the University of Manchester, I joined Jaguar Land Rover's purchasing graduate programme and have worked in the Special Vehicle Operations area of the business for the past two years. Predominantly I am responsible for project managing the procurement aspects of a number of SVO vehicle programmes.
In 2018 I decided to apply to become a school governor through Governors for Schools and was very fortunate to have been matched with Penns Primary School. With two of my immediate family members working in primary education I am very aware of the crucial role that Primary Schools playing in providing opportunities to our children but also the challenges they face. Since becoming a co-opted governor in September 2018 I have been part of the resources committee for which I am now the Vice Chair.
Away from work I enjoy playing football and golf as well as spending time with family and friends.
Lisa Martin - Co-Opted Governor
I was originally elected as a Parent Governor at Penns in 2009 when my son and daughter were attending the school. I was already volunteering in Reception and Key Stage one, and took a real interest in the ways that the school was run and how decisions were made concerning my children's' education. I was able to take an active position on the Governing Body Committees and welcomed the challenge of the role.
In the school year 2010-2011 was voted in as Chair of Governors and continued through two OfSTED inspections and the required re-constitution process for Governing Boards for schools. I enjoyed working to raise the awareness of the role of Governors and the important contribution that this volunteer group brings, and I valued spending more time with pupils and families to gain their insights and feedback. After the recommended maximum of 6 years as Chair I subsequently handed over to John Clemson and am delighted to remain on the Governing Board in a Co-Opted position. My experiences as a parent at Penns for 9 years and now as an objective supporter enable me to provide challenge to hold the school to account and I look forward to working with all Penns' stakeholders into the future.
Outside of school I work full time in the Veterinary profession and enjoy spending time with my children and our pets - especially walking our dog in the local countryside - reading and cooking.
Ann Unsworth - Teacher Governor
I joined the Penns' team in January 2009, having spent some years at Wylde Green Primary school. I had always wanted to work as a primary teacher and studied for my teaching degree in Birmingham. I began teaching in lower key stage two and moved to year 6 before leaving full time classroom teaching to take on the role of Deputy Head. Joining Penns gave the opportunity to work in year 2 and spend a some time in reception and year 1.
I have had many roles within school throughout my career and am now SENCo and Designated Safeguarding Lead as well as fulfilling my role as deputy in supporting the head teacher in the running of the school. I am part of the Resources Committee.
I love the variety and vibrancy of primary education. I love working with these great children here at Penns.
When I am not working here at Penns, I am a trustee of a church, I have two grown up children and grandchildren, a lovely husband and a caravan to keep me busy.